Team Up With Our Business Technology Consultants
Outsource Your IT Strategy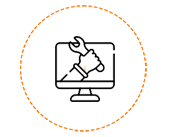 If Your IT Isn't
Growth-Focused

, You'll Always Be Playing Catch-Up.
Traditionally, the role of the IT department fell under the COO, the CFO, or even y our Marketing Director. However, your technology needs have dramatically shifted over the 5-10 years. Now the CIO or chief information officer has become an equally valuable member of your team. All businesses recognize how important technology is today. But not everyone has the resources to hire a full-time CIO – especially one with decades of experience.
So how can companies get the benefit of years of IT expertise without the C-suite level price tag? Small to medium-sized enterprises and nonprofits like yours outsource their IT needs to us. When we partner with you, we offer the experience and vision you'd expect from a full-time and dedicated CIO. But at a part-time price.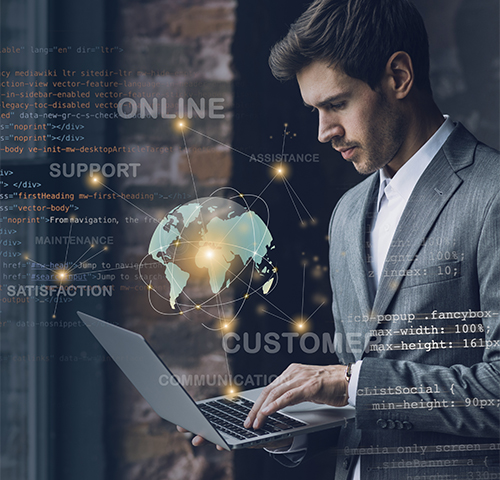 After You Get Your
IT Infrastructure

, Running, Then What?
Did you know poor IT infrastructure threatens your business security and makes scaling your operation impossible? But optimizing your technology is only the first step. Will you know how to get more out of your technology once installed?
We are expertly positioned to help you…
Improve your customer service
Speed up order fulfillment and reporting
Outperform your competition
Case Study:
 

Nonprofit Cuts Cost by 33% to Position , Organization into the Future
When a full-time IT staff member left our client's organization, they called us to step in. Their system was slow and infected with viruses. We cleaned it up and stabilized their overall IT infrastructure.
Then we replaced their obsolete hardware.  It had crashed frequently costing them hundreds of employee hours. Old hardware also left them vulnerable to hackers and viruses. We fixed that.
As their IT strategy partners, we reviewed their office and business expenses to identify opportunities. Because we deal with all technology touch points, we negotiated tech-related contracts on their behalf.
Ultimately, we saved our client 33% on telecom expenses.
We even secured them more modern and better quality services from their current vendors.
With our client's IT infrastructure running at full capacity, we developed a strategy to track customer touch points and better manage client relationships.
We installed a state-of-the-art CRM or customer relationship management platform and trained staff to help track productivity and streamline internal operations.
Plus, we mobilized their 30+ person field team.
They weren't forced to go back to the office to review files or update records anymore.
So what does all that mean for you?
We Deal with and Manage
All Aspects

of Your Technology
If you outsource your IT management to us, we work with you to:
Develop a future-oriented IT strategy for sustainable business or mission growth
Optimize and analyze your current use of technology
Review all of your tech-related expenses including copy and print to find ways you can save
Deal with your web or software development vendors to manage projects and keep budgets down
Coordinate technology planning during relocations, renovations, and new construction to save you thousands in costly mistakes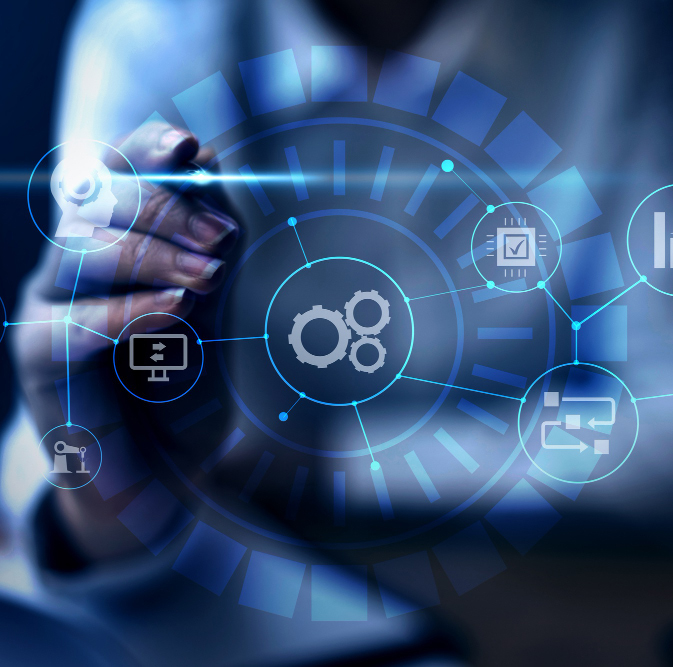 No More
Tech-Induced

Headaches
Quit wading through frustrating back-and-forth emails with tech vendors. We act like a translator to help interpret techy requirements. We speak your language. But we're also fluent in "tech-speak." So if your project is stuck, we'll get it going again.
Have you seen news about great technology that your system can't handle? Or maybe you want to rid yourself of slow computers and boost employee productivity? Or perhaps you're stuck and don't know where to go next.
Contact us at 781 821-0000 today to outsource your IT and develop your technology strategy.